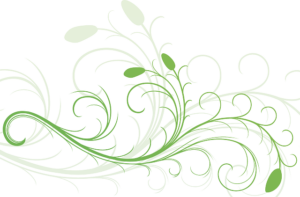 PLITVICE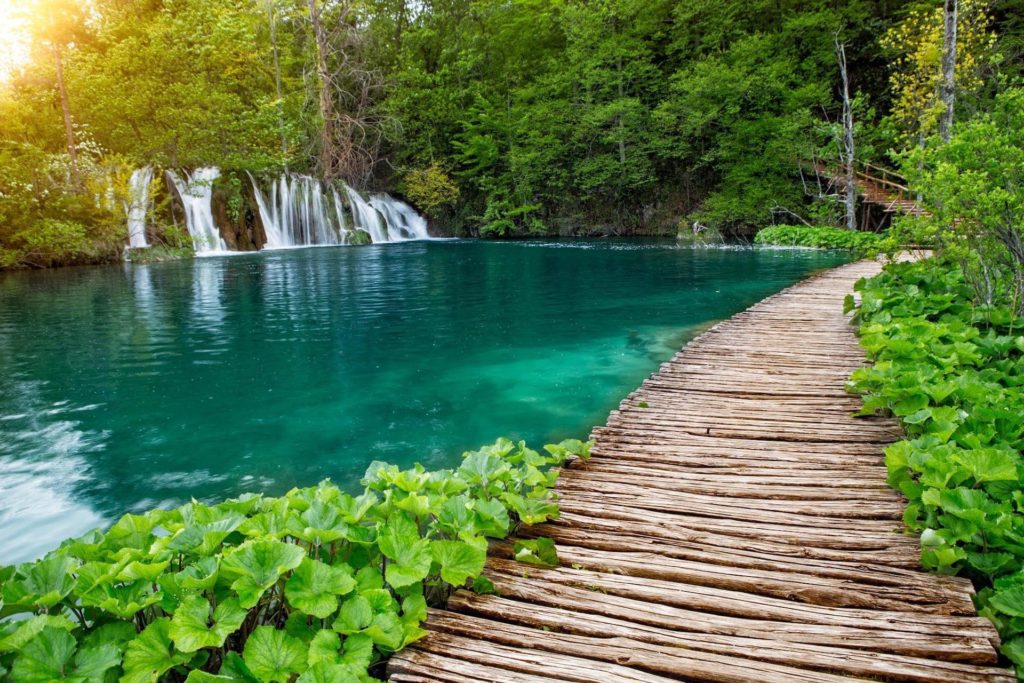 The upper Lakes consists of 12 lakes that sit on a waterproof dolomite substrate formed in late Triassic Period. This group of Plitvice Lakes begins with Proscansko Lake that has the highest altitude and ends with Lake Kozjak that has the lowest one. The difference in altitude between Proscansko and Kozjak is about 100 meters. The first lake (Proscansko) is initially fed with water by Matica river that is Crna and Bijela Rijeka rivers joined together further up near Plitvički Ljeskovac village where owners of Plitvice Villa Verde are grown up and where they family starts one of first bed&breakfast in area.
The Plitvice Lower Lakes system is formed in the canyon that is constructed of permeable limestone. The highest rocks in the canyon are about 40 meters. The Plitvice Lower lakes begin with Milanovac Lake , which is connected by the barrier to Kozjak. The traventine cascade formed between Kaluđerovac and Novakovica brod lake is visitors path leading down from the Entrance 1 towards the Big Waterful and then further on around the Lower Lakes upstream in the direction of the Kozjak Lake. Near the very end of Novakovića Brod lake, there are 25 meters high cascades that form Sastavci waterfall.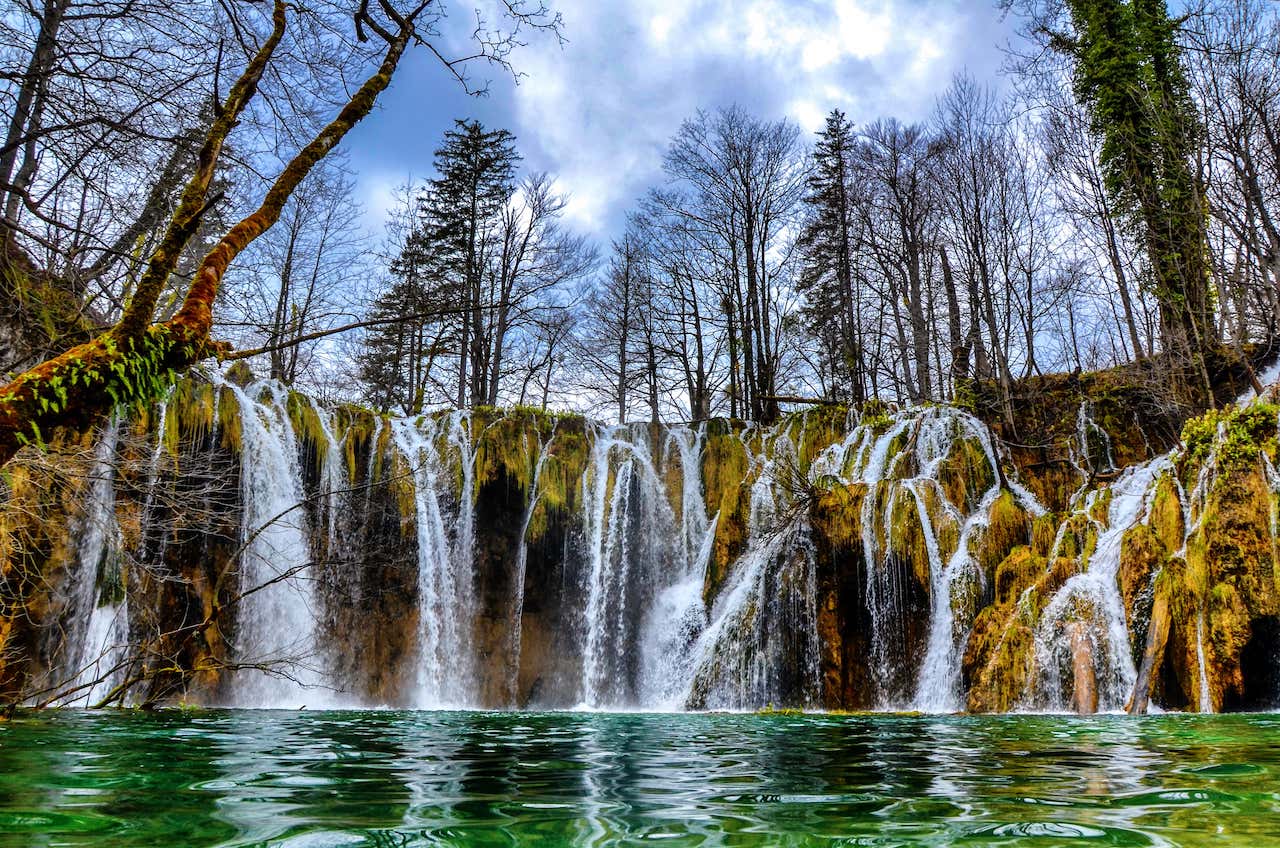 Sastavci Slap is one of the most beautiful waterfalls in the park situated in gorgeous surroundings on the edge of Novakovica brod located at the very point where Korana river drops down from 26 meters height. Veliki Slap is the highest waterfall in the Park also known as Large (Great) Waterfall 78 meters high situated at the very end of the Lower Lakes. Fed by waters of Plitvica Potok river. Veliki Prstavac is another beautiful waterfall on the very edge of Gradinsko Lake and Galovacki Buk Milka Trnina Waterfalls got its name after famous late 19th-century opera singer, soprano Milka Trnina, who donated significant sums for preservation and nature protection of Plitvice lakes Milanovacki slap is a 10 meters high waterfall located at the barrier of Kozjak lake and Milanovacko jezero (lake). Galovacki Buk is 16 meters high waterfall situated in the heart of Upper Lakes. It is fed by inflow waters of Milino Lake and Galovac falling down to Gradinsko Lake.
"Nestled in a peaceful setting just moments away from National Park, ideal hideaway from city rush"
PLITVICE, CROATIA – VILLA VERDE