WELCOME TO PLITVICE VILLA VERDE
Relaxing Pleasure
Nestled in a peaceful setting just moments away from National Park, Villa Verde is the ideal hideaway from city rush and everyday routine. Villa Verde is a family run guest house with one goal, ensuring that guests feel like their own home. The villa is new but we have experience that has been passed from generation to generation.
PLITVICE VILLA VERDE
Services
PLITVICE VILLA VERDE
Our location
Plitvice Villa Verde is located 1.5 km from Entrance no.2 to Plitvice Lakes National Park. Zagreb Airport is 145 km and Zadar Airport is 137 km from Plitvice Villa Verde. The property can arrange airport shuttle for a fee and upon previous request. Free private parking is provided on site.
"Nestled in a peaceful setting just moments away from National Park, ideal hideaway from city rush"
PLITVICE, CROATIA – VILLA VERDE
Cosy rooms & always friendly and welcoming staff will ensure that your stay is comfortable and your requirements met.
Like living at home, but in hart of National Park, that's what our guests wish for. Your home away from home.
CHECK AVAILABILITY
PLITVICE VILLA VERDE
Breakfast
Breakfast is served every day in our dining room where guests can choose from our buffet breakfast including organic fruits, yogurts, cereals, pastries or hot breakfasts, omelettes which are cooked to order. Our full breakfasts are made with attention to ingredients and flavor.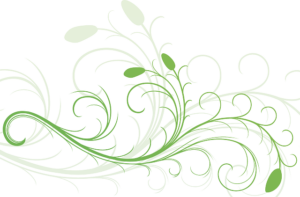 The upper Lakes consists of 12 lakes that sit on a waterproof dolomite substrate formed in late Triassic Period. This group of Plitvice Lakes begins with Proscansko Lake that has the highest altitude and ends with Lake Kozjak that has the lowest one. The difference in altitude between Proscansko and Kozjak is about 100 meters. The first lake (Proscansko) is initially fed with water by Matica river that is Crna and Bijela Rijeka rivers joined together further up near Plitvički Ljeskovac village where owners of Plitvice Villa Verde are grown up and where they family starts one of first bed&breakfast in area.
The Plitvice Lower Lakes system is formed in the canyon that is constructed of permeable limestone. The highest rocks in the canyon are about 40 meters. The Plitvice Lower lakes begin with Milanovac Lake , which is connected by the barrier to Kozjak. The traventine cascade formed between Kaluđerovac and Novakovica brod lake is visitors path leading down from the Entrance 1 towards the Big Waterful and then further on around the Lower Lakes upstream in the direction of the Kozjak Lake. Near the very end of Novakovića Brod lake, there are 25 meters high cascades that form Sastavci waterfall.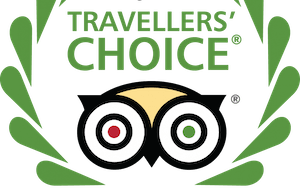 "We booked Villa Verde a couple of days in advance, and were swayed by all the excellent reviews, and here's another one. Easy to find, plenty of parking, close to the entrance of the Lakes, clean, comfortable and roomy…"
Absolute Gem in Plitvice. Amanda H, Melbourne
"The owner of the hotel was an old couple who loved each other and were very kind. We only stayed for one night, but we didn't want to leave. The hotel was clean, the Windows and the yard were covered with flowers, and the breakfast…"
Clean, comfortable and friendly. Rachelgeng, Shanghai